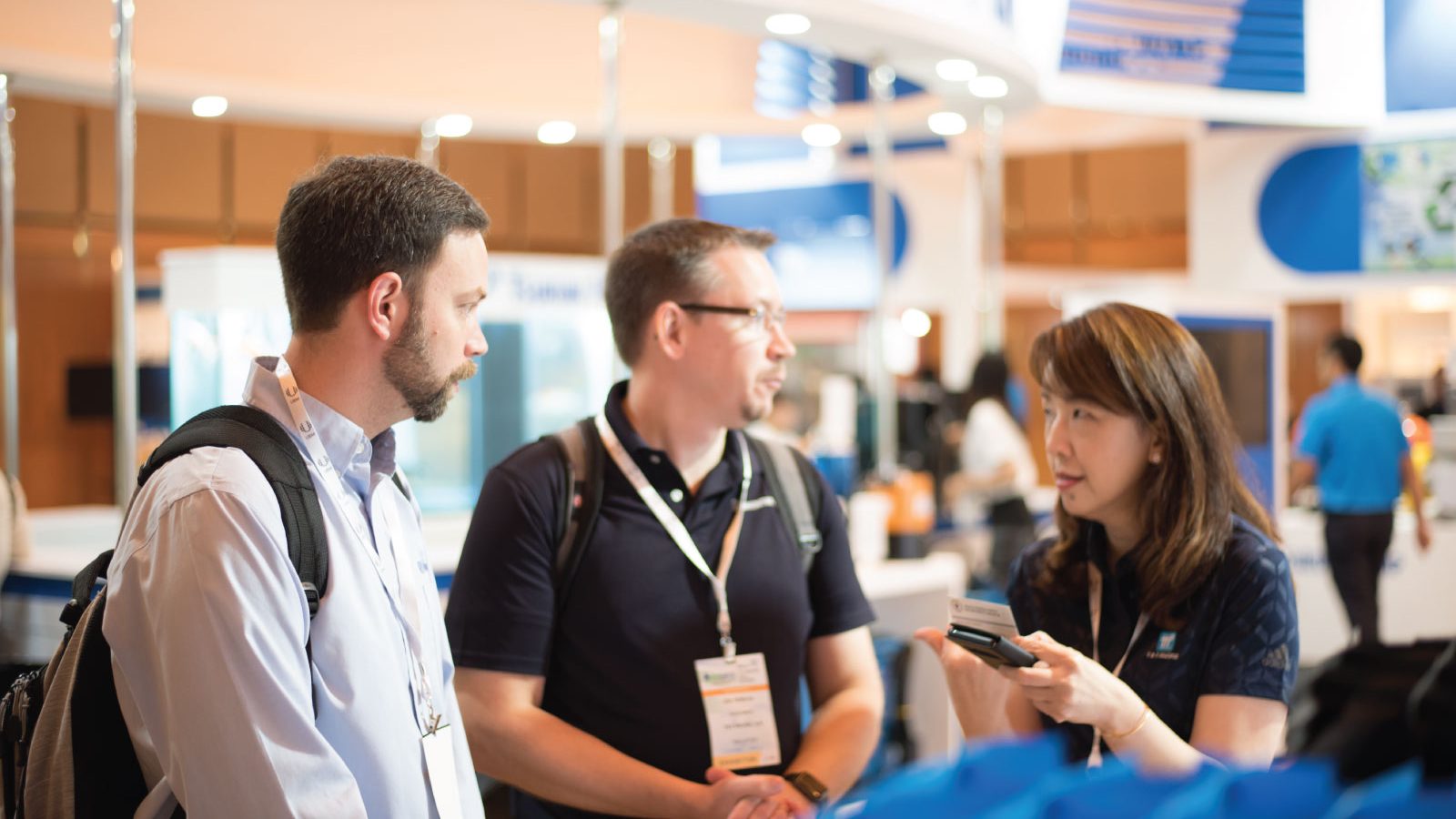 Do not, under any circumstances, make any payment or sign any forms from these companies:
Expo Guide
FairGuide.com
Construct Data Verlag
International Fairs Directory
These names target companies through legitimate exhibition guides. Their current activities cover companies throughout Europe, the Americas and Asia.

Expo Guide claims to offer digital media exposure to ASIAWATER exhibitors. They send billing invoices to exhibitors – with ASIAWATER logo and the corresponding fee – requiring the exhibitors to made the payment.
Another way is the online listing services form which resembles an organiser's free catalogue listing service, inviting exhibitors to complete the form for an entry in an online directory. Unsuspecting exhibitors who sign and return the form are then contracted into a three-year, non-contractable agreement, which could cost you a significant amount of money, with no foreseeable benefits.
Included in their group is debt collection agency Gravis Inkasso Gmbh and Swiss debt collection agency Premium Recovery AG (a Construct Data Subsidiary) which works in partnership with the various guides to intimidate exhibitors into paying.
These publications have no connection with us, or any of our events.
Please be guided accordingly.
Participate at the region's leading water and wastewater event for developing Asia today.
As an exhibitor, you can showcase all your latest technology and solutions in the efforts of driving the region's water and wastewater industry towards a more sustainable water future. Book your exhibition space now and  connect with more than 17,000 quality trade visitors from 65 countries.
Amplify Your Brand Presence.
Make the most out of your participation by enhancing your presence and increasing your brand awareness and on-site sponsorship & advertising opportunities.