Getting to Kuala Lumpur Convention Centre.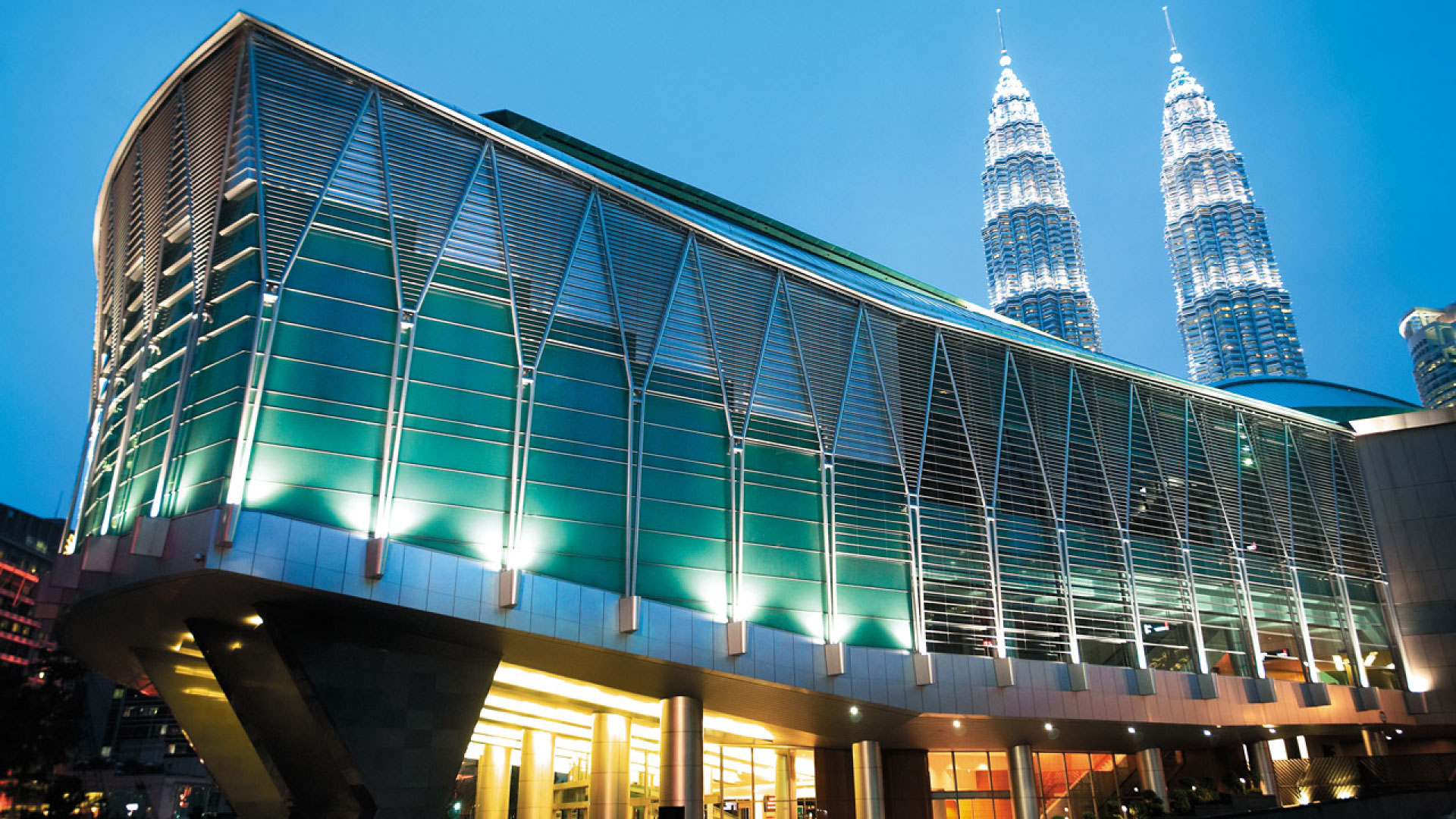 The Kuala Lumpur Convention Centre (the Centre) is Malaysia's premier award-winning venue, located right in the heart of the country's capital city and part of the integrated Kuala Lumpur City Centre (KLCC) precinct, the Centre is ideal for large, high-profile congregations to intimate private functions. With great accessibility, the five-level purpose-built facility encompasses a total of 33,659 sqm, featuring a wide range of customisable multi-purpose function space including, two auditoria; a Grand Ballroom, Banquet Hall, three Conference Halls, eight Exhibition Halls and 23 meeting rooms.
Planning your journey to the exhibition venue early is important and will make life so much easier. There are several ways to get to Kuala Lumpur Convention Center (KLCC) from our partnering official hotels or if you are coming via Trains or Cars. Below are some of the options we recommend to travel to KLCC.
If you are coming via a taxi or a chauffeured car, approach the Center along Jalan Pinang and turn left into the Main Entrance (second turn after the Mandarin Oriental Hotel) for drop off.
For those who drives can park at the KL Convention Centre or Suria KLCC shopping centre's parking. 
Take the Light Rail Train (LRT), Kelana Jaya Line and disembark at the KLCC Station. Turn left after existing the turnstiles and walk through the Suria KLCC shopping center Concourse Level to the Center Court. Turn left and make your way past Cold Storage to the Guardian Pharmacy where there is a covered walkway through to the Center. Take the elevator to the Ground Floor where you be directed to the Registration area.
From Suria KLCC shopping center's Ground Level Center Court, take the Park Exit into the KLCC Park and turn right. Follow the Esplanade towards the Mandarin Oriental Hotel and then take the path around the edge of the park towards the center of the building and enter via the Park Entrance.
As a visitor, you can source for the latest groundbreaking, High-Tech Low-Cost products and solutions for all your water and wastewater needs. Register your visit today and get connected with more than 1000 leading exhibiting brands and companies at ASIAWATER Expo & Forum 2022.
As an exhibitor, you can showcase all your latest technology and solutions in the efforts of driving the region's water and wastewater industry towards a more sustainable water future. Book your exhibition space now and  connect with more than 17,000 quality trade visitors from 65 countries.
Get your free visitor pass today!
Be a part of the leading water and wastewater industry community today. Get your your free pass now!