International Symposium and Exhibition on Capacity Development for The Water Sector
Organised by: AguaJaring, ASPEC, and MyCDNet
AguaJaring, a regional Southeast Asian capacity building network, together with MyCDNet (a Malaysian country chapter of the capacity building network), both within the Cap-Net UNDP family, will be organising a 2-day International Symposium on Capacity Development for the Water Sector. This is in conjunction with the soft launch of the International Symposium that will be held in 2023 in Kuala Lumpur. The Symposium will be focusing on the need for capacity development in the water sector in order to achieve the wider water security goals, with emphasis on the importance of competency certifications as a way forward. It is hoped that this event will bring together all prominent and leading water sector players, educators, as well as key stakeholders in the Southeast Asian (SEA) region.
To learn more on the symposium, please contact Ms. Alicia Lim at +6012-229 0688 or email at [email protected]. Entry fee details can be found in the Symposium Registration form.
Attendees will receive an e-Certificate upon attending the symposium.
International Symposium and Exhibition on Capacity Development for The Water Sector
Datuk Ir. Abdul Kadir Mohd Din, FASc
Network Manager, AguaJaring
Sub - Theme 1: IWRM Enabling Environment for Capacity Development
Moderator: Prof. Dr. Zulkifli Yusop FASc, Centre for Environmental Sustainability and Water Security, Universiti Teknologi Malaysia
Overview of the WSIA in Malaysia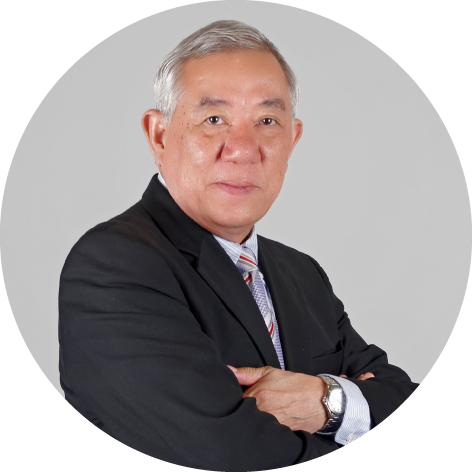 Former CEO, National Water Services Commission (SPAN)
IWRM Governance, Regulations and Policies in the Philippines
Executive Director, Maynilad Water Academy
Enabling Environment of CD in IWRM in Myanmar - Challenges and Issues
Chairperson, Water Resources Technical Division, Myanmar Tunneling and Underground Space Committee and Natural Disaster Mitigation Committee, Myanmar
Sub - Theme 2: Competency in IWRM
Moderator: Dato' Ir. Lim Chow Hock, Network Manager, Malaysian Capacity Development Network for Sustainable Water Management
Integrated Water Security Open Programme
The Need for Capacity Development in the Water Sector
President Director of Jasa Tirta I Public Corporation & CKNet Indonesia Advisor
Capacity Development to Improve Public Awareness of Water Conservation in Indonesia
Universitas Kristen Krida Wacana
Universitas Pradita, CKNet Indonesia
International Symposium and Exhibition on Capacity Development for The Water Sector
Sub-Theme 3: IWRM Progress in SEA
Moderator: Dr. Khairul Baqir AlKhair bin Khairul Amin, Chief Operating Officer, Malaysia Water Academy (MyWA)
Virtual Campus for Water Professionals
Virtual Campus Coordinator, Cap-Net UNDP
Perception of Capacity Development in IWRM in Malaysia
River Care Manager, Global Environment Centre
Innovations in the Water Industry and Competency Requirements, SPAN
Integrated Water Resources Management, Community Participation, and Resettlement: A Case of Koto Panjang Dam in Indonesia
Faculty of Economy & Business, Universitas Andalas, CKNet Indonesia
Sub-Theme 4: Water Stewardship
Moderator: Dr Low Kwai Sim FASc, Advisor, AguaJaring
Awareness Levels of IWRM and the Need for Community Outreach and Participation, Global Water Partnership (GWP) Toolbox
IWRM Specialist, Global Water Partnership
Development of Business Plan for the Water Industry
CEO, STRAT369 Consulting Sdn Bhd
Water Stewardship Asia Pacific
CEO, Water Stewardship Asia Pacific
Closing Ceremony for AGUAJARING Conference
Get your free visitor pass today!
Be a part of the leading water and wastewater industry community today. Get your your free pass now!